Your Personal Real Estate Assistant
What is the best place for you?
Atlanta is a city in Fulton County, Georgia. As of the 2014 census, the city population was 456,002. According to the United States Census Bureau, the city has a total area of 131.7 square miles. An elevation is 1,050 feet (320.04 m) above sea level. The population density was 3,461 people per square mile. The median age was 33.1 years (Georgia state median age was 35.9 years)…
know more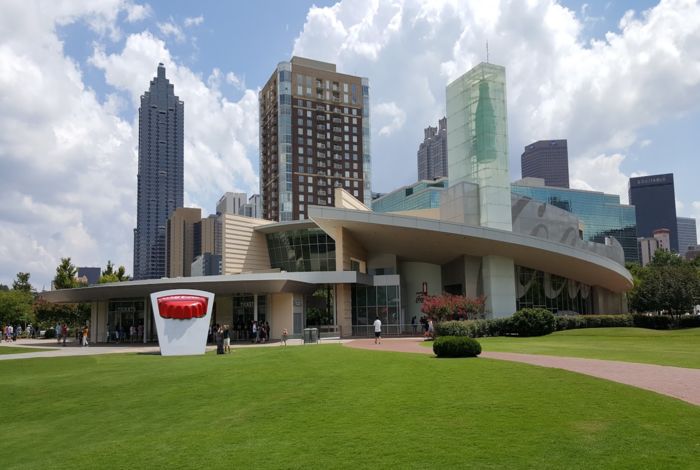 What's trending now in the market
Atlanta Real Estate Forum Radio Announces Awesome...

by

Lexie Delmonico

on 2020-08-03 at 10:00 AM

Atlanta Real Estate Forum Radio is excited to announce its August guest lineup with a focus on the new home industry's movers and shakers, and several nonprofits helping others during COVID-19. Committed to providing listeners with the latest news on Atlanta real estate, as well as news on all the attractions and things to do […] The post Atlanta Real Estate Forum Radio Announces […]

Southface Institute Hosts 2020 Greenprints...

by

Lexie Delmonico

on 2020-08-02 at 12:47 PM

The Southface Institute's Greenprints Conference, a well-known and widely respected forum on sustainability, is moving online for its 2020 meeting. Scheduled for Thursday, August 6, the Greenprints Conference is an entire day dedicated to discussing building a regenerative economy in the Southeast. The afternoon is reserved to discuss Drawdown Georgia. This online forum invites attendees […]

Camden Hall in Johns Creek Featured on...

by

SR Homes

on 2020-07-31 at 5:02 PM

Top Atlanta home builder SR Homes was featured on a recent episode of Atlanta's Best New Homes Show. Presented by Atlanta Gas Light, the segment focused on Camden Hall, the newest and hottest Johns Creek community of single-family homes from SR Homes. Located right in the heart of Johns Creek, Camden Hall showcases an intimate […] The post Camden Hall in Johns Creek Featured on […]
Experts Weigh-In on the Remarkable Strength of...

by

KCM Crew

on 2020-08-03 at 6:00 AM

America has faced its share of challenges in 2020. A once-in-a-lifetime pandemic, a financial crisis leaving millions still unemployed, and an upcoming presidential election that may prove to be one of the most contentious in our nation's history all continue to test this country in unimaginable ways. Even with all of that uncertainty, the residential

Where Is the Housing Market Headed for the Rest...

by

KCM Crew

on 2020-07-31 at 6:00 AM

Some Highlights: The housing market is forecasted to finish the year with growing strength. Historically low mortgage rates are creating great potential for homebuyers, and home sales are on the rise. If you're thinking of buying or selling a home this year, let's connect to maximize your opportunity today.

Will We See a Surge of Homebuyers Moving to the...

by

KCM Crew

on 2020-07-30 at 6:00 AM

As remote work continues on for many businesses and Americans weigh the risks of being in densely populated areas, will more people start to move out of bigger cities? Spending extra time at home and dreaming of more indoor and outdoor space is certainly sparking some interest among homebuyers. Early data shows an initial trend
I know everything about Real Estate. Contact Me!
53 Forsyth St NW Atlanta, GA 30303
I take the time to listen carefully to understand my client's needs, wants and concerns. I will be ready to take quick action when required and spend more time with those who aren't quite sure which direction to take. My genuine concern for my client's best interests and happiness ensures the job is done!