Your Personal Real Estate Assistant
What is the best place for you?
Atlanta is a city in Fulton County, Georgia. As of the 2014 census, the city population was 456,002. According to the United States Census Bureau, the city has a total area of 131.7 square miles. An elevation is 1,050 feet (320.04 m) above sea level. The population density was 3,461 people per square mile. The median age was 33.1 years (Georgia state median age was 35.9 years)…
know more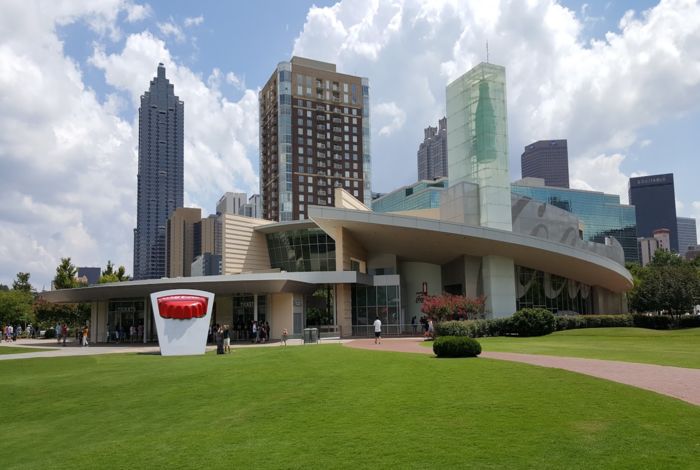 What's trending now in the market
'Tis the Season to Tune into Atlanta Real...

by

Denim Marketing

on 2020-12-01 at 10:00 AM

Atlanta Real Estate Forum Radio is ready to deck the halls with its December guest lineup featuring holiday-themed events and activities on the Around Atlanta segments, as well as leaders within the new home industry on the All About Real Estate episodes. Committed to providing listeners with the latest news regarding Atlanta real estate, this […] The post 'Tis the Season to Tune […]

NterNow Self-Touring Service Adds Features...

by

NterNow

on 2020-11-30 at 10:00 AM

NterNow, the industry's leading self-touring service, announces an abundance of new dashboard tools and apps for its home builder and real estate clients. Improvements include adjustable tour hours, cell number verification, surveys and more. "With more and more home shoppers looking at homes unassisted, these tools give new home agents helpful relationship-building information and […]

Join MarketNsight for Second Virtual MarketWatch...

by

MarketNsight

on 2020-11-29 at 12:30 PM

MarketNsight is excited to announce its second-ever virtual MarketWatch Atlanta coming up on Thursday, December 8, 2020, at 10 a.m. Dr. Rajeev Dhawan of Georgia State's Economic Forecasting Center will join housing economy expert John Hunt of MarketNsight and ViaSearch to discuss the election and pandemic's effect on housing and the Atlanta economy. Discussion will […] The post […]
Knowledge Is Power on the Path to Homeownership

by

KCM Crew

on 2020-12-01 at 6:00 AM

Homeownership is on the goal list for many young adults, but sometimes it's hard to know exactly how to get there. From understanding the homebuying process to pre-approval and down payment assistance options, uncertainty along the way can ultimately hold some buyers back. Today, there are over 75 million Millennials and 67 million Gen Z'ers

5 Tips for Homebuyers Who Want to Make a...

by

KCM Crew

on 2020-11-30 at 6:00 AM

Today's real estate market has high buyer interest and low housing inventory. With so many buyers competing for a limited number of homes, it's more important than ever to know the ins and outs of making a confident and competitive offer. Here are five keys to success for this important stage in the homebuying process.

Key Terms to Know in the Homebuying Process...

by

KCM Crew

on 2020-11-27 at 6:00 AM

Some Highlights Buying a home can be intimidating if you're not familiar with the terms used throughout the process. To point you in the right direction, here's a list of some of the most common language you'll hear along the way. The best way to ensure your homebuying process is a positive one is to find a real estate professional who will guide you through every aspect […]
I know everything about Real Estate. Contact Me!
53 Forsyth St NW Atlanta, GA 30303
I take the time to listen carefully to understand my client's needs, wants and concerns. I will be ready to take quick action when required and spend more time with those who aren't quite sure which direction to take. My genuine concern for my client's best interests and happiness ensures the job is done!